We extend our deepest gratitude to all our Visitors, Exhibitors and Partners for all their support in making Didac India 2022 a grand success. Thank you for supporting us in taking the education and skills sector ahead..Together.
As we now plan for a grander Didac India 2023, we shall be back shortly with the updates.
Till then for any queries, please write to us at info@didacindia.com
Thanking You
Team Didac India
Welcome to the world of limitless opportunities
With 11 years of grand success, DIDAC INDIA is the only event in Asia for Educational Resources, Training & Technology-based solutions for all levels and sectors of the Education & Skills sector. Held annually, the International Exhibition & Conference addresses the growing demand for these products & solutions in the Indian Subcontinent. The event is partnered by the British Education Suppliers Association (BESA), DIDACTA (Germany), Worlddidac Association & India Didactics Association and the event is supported by all prominent ministries of the Government of India and various educational bodies.
DIDAC INDIA 2022 shall be back on a bigger and grandeur scale from 21 – 23 September, at Bangalore International Exhibition Centre, Bengaluru, India.
The stage is set for DIDAC INDIA 2022! With a focus on adding more varied EdTech products & solutions and the determination to expand & improve, the annual exhibition is set to continuously create new benchmarks in the Indian Education & Training sector. The event is a MUST VISIT for all those wanting to associate with the most promising & fastest growing economies of the world – INDIA and also an ideal platform to reach out to the education industry of Asia.
Largest B2B Education Exhibition in India
Didac India 2022 is the largest Edtech event in India offering a unique platform to showcase latest trends in the education industry. It is Asia's largest and India's only education marketing conference and exhibition. We are a premier platform for Educational Marketing Services in India, where Education Service Providers can showcase their products and services. 
Didac India is India's Only Edtech Expo of Education Supplies for the education sector. It is a meeting place for Education leaders, policymakers, academicians, professionals, administrators, entrepreneurs, researchers, etc. to share and exchange the latest developments, current practices, and innovative ideas in the area of school and higher education.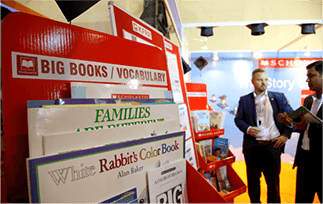 Didac India is the most influential and relevant trade event in the region for educational resources, training and technology-based solutions for all levels and sectors of the Indian education and training Industry.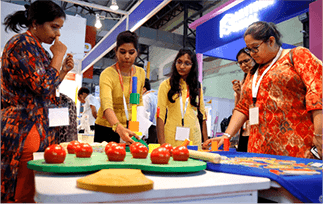 The Exhibition cum Conference is the meeting point of the international Education and Training industry. Exhibitors from various countries around the globe showcase their  edtech products, solutions and services.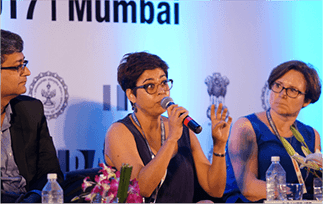 The International Education and Skill Summit (TIESS) is the global education and training dialogue emphasizing on various advancements and developments in the international education scenario.